Welcome to Our Site!
BELGARD INTRODUCES
PREFERRED PAYMENT PROGRAM
90, 180 & 365-day
Same as cash for Homeowners! »
A-1 Snowplowing & Landscaping, LLC has been servicing the area for more than 12 years. It is our mission to provide superior
landscaping
service at an affordable price to both residential and commercial clients, with our specialties such as new
lawn installation
,
retaining walls
,
paver patios, walkways
,
mulch
and plantings.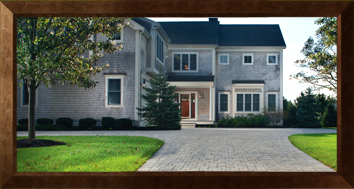 At A-1 Snowplowing & Landscaping, LLC we believe that an attractive, well-crafted landscape substantially increases the value of your home and the enjoyment of your
outdoor living
. No job is too small. We value our customers' opinions and work closely with them to provide the best possible job that is tailored to their needs.
We Provide Services to the Following Cities and Towns in CT:
Ellington, CT
Hartford, CT
Manchester, CT
Windsor, CT
East Windsor, CT
Tolland, CT
Enfield, CT
Willington, CT
Bloomfield, CT
Stafford, CT
Somers, CT
Suffield, CT
Coventry, CT
Stafford Springs, CT
Windsor Locks, CT
Vernon, CT

Tzvika Dor of Yaron Development Company writes: "This letter is to commend Mr. Bill Nieman, Owner and operator of A-1 Snowplowing & Landscaping." Read the letter by clicking on this Adobe PDF file link.
Yaron Development
Company
Midland National Life Insurance Company Curt Klose, General Agent for Midland National Life Insurance Company, writes: ..."Let me commend you on a "terrific job" as you installed 2 paver sidewalks for us. They add tremendously to the appearance of our property and have increased the value of our home as well."
Midland National Life
Insurance Company